"The best time to plant a tree was 20 years ago. The second best time is now." - Chinese Proverb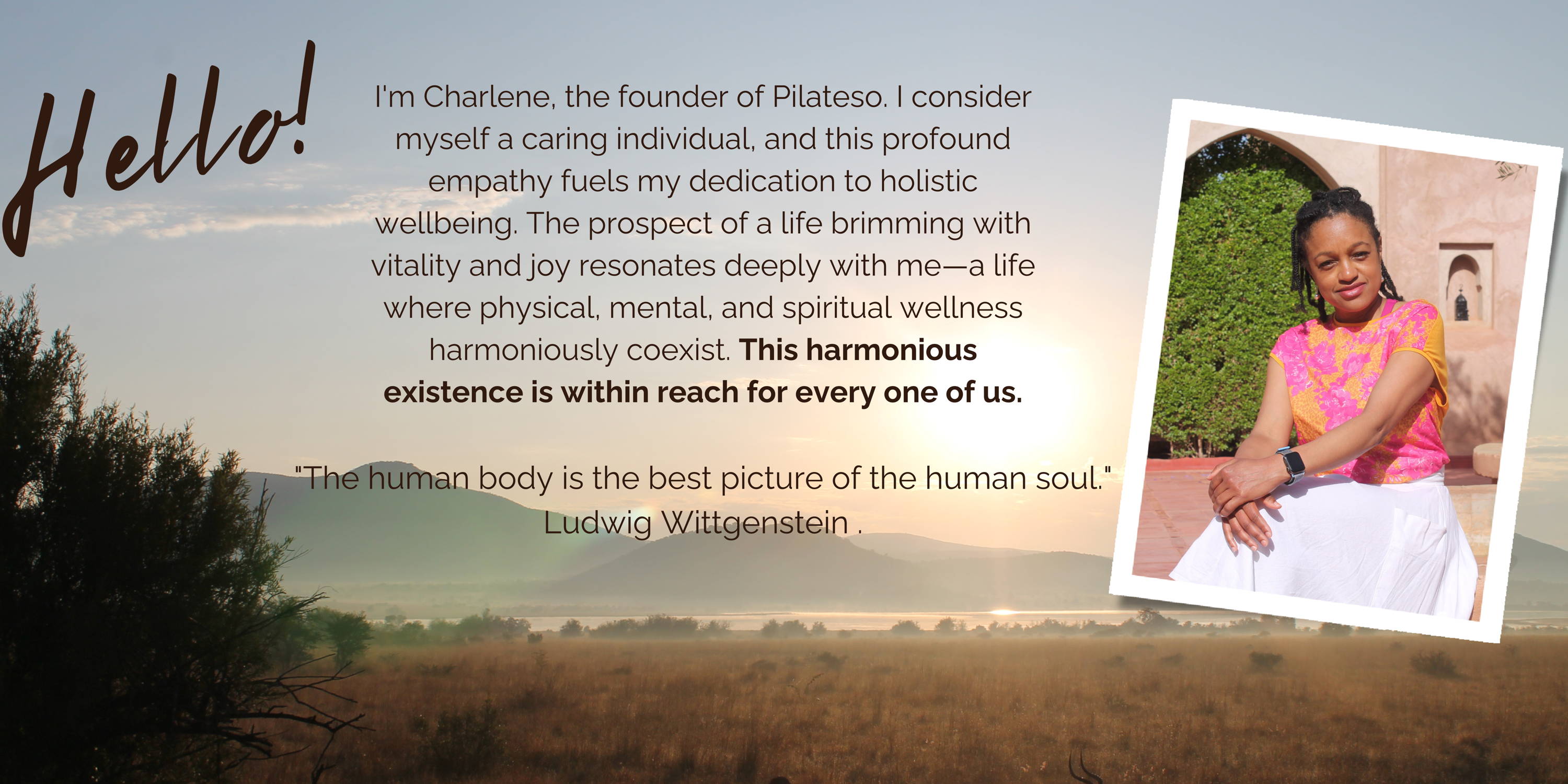 My journey with Pilates began about 10 year's ago. My mother was suffering with sciatica as a result of a lower back injury and the doctor recommended Pilates classes. I went to classes with her and fell in love with the method and how effective it is! I went on to study for my qualification with Drummond Education Physiotherapists and Trainers (based in Maidenhead). The qualification emphasised my love for movement! It covered Biomechanics, Physical Therapy, Pre and Post-Natal.  
After working in the movement therapy space for several years, I discovered the powerful link between mind and body and went on to learn more about the power of our minds, learning Rapid Transformational Therapy, a method of hypnotherapy, with world-renowned Marissa Peer.
I am continuously learning - from every unique body I work with, Harvard Medical publiations, podcasts and CPD courses.
Proudly offering a hollistic approach to wellbeing
Our mission is to inspire and help people move well now and in the future, and to enjoy the gift that is movement!
Our studio is a small, welcoming, safe place. It is fully equiped with Balanced Body, studio-quality reformers and a wide variety of small equipment to add spice and challenge to your workouts. 
Our studio is small and we have a fantastic community! We promise to welcome you at whatever stage of your movement journey you are at.  
TextOur impact is deeply rooted in transforming lives through movement and a mind- body connection.